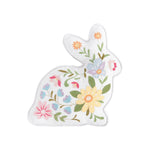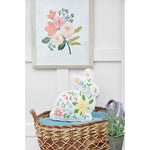 Easter Floral Bunny Shaped Throw Pillow
This product is currently out of stock and unavailable.
Bring home a little springtime magic! This decorative rabbit shaped Throw Pillow brings the bounding bunnies and fresh flowers of spring to your bed or sofa and makes a wonderful gift for Easter! Product dimensions are 14". Product is made of 40% Cotton 65% Polyester.